Dr Agarwals Health Care Ltd. (DAHCL) has raised US$80 Mn (approx. Rs 650 crores) from existing investors TPG Growth, a leading global alternative asset management firm based in the US, and Temasek, a global investment company headquartered in Singapore. The fundraise will provide significant capital to fuel the company's expansion plans.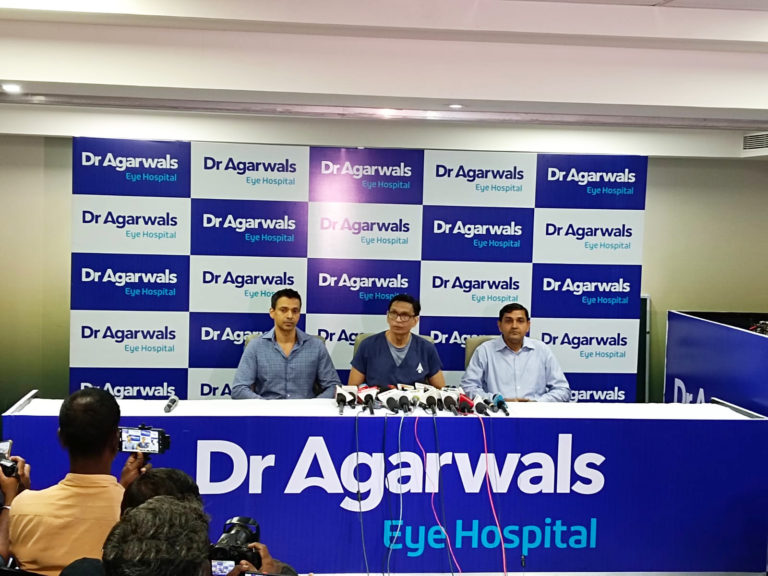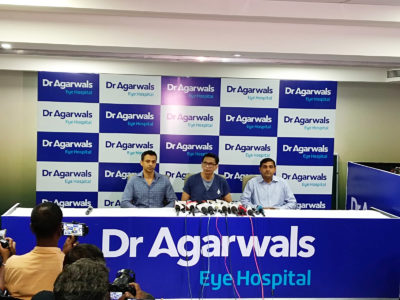 Dr Agarwals Health Care Ltd. plans to invest Rs 1,200 crore to expand its current network of 150+ centres to over 300+ centres in the next 3 years. Key markets for the company include Tamil Nadu, Karnataka, Maharashtra, Gujarat, Punjab, Telangana, Andhra Pradesh, Kerala, and West Bengal. It already has new projects in the pipeline in geographies such as Mumbai, Punjab, Central and northern India, to name a few. The company recently opened a new corporate office at Bandra Kurla Complex, Mumbai.
Along with expansion of the network, Dr Agarwals Health Care Ltd. will be investing in technological advancements for vision correction such as SMILE, Laser Cataract Surgery and advanced technologies to treat Vitreo-retinal diseases such as diabetic retinopathy and age-related macular degeneration.
Prof. (Dr.) Amar Agarwal, Chairman, Dr Agarwals Group of Eye Hospitals said, "Consistent backing from investors such as TPG and Temasek further affirms our faith in staying true to our vision of being a truly global healthcare organization which imbibes best practices from different sectors while relying on continuous innovation and cutting-edge technology to serve our patients. The latest investments will be used to expand our Indian and global footprint and acquire latest technologies for super-specialty eyecare. We remain fully committed to our ideology of providing quality eyecare to people and bringing advanced technology to far-reaching corners of the country."
Ankur Thadani, Managing Director, TPG Growth said: "Our faith in the growth of Dr Agarwals Group of Eye Hospitals has been re-affirmed and we are excited to continue playing an integral part in its growth story. TPG Growth invested Rs 825 crores in the company in May 2022 and has been a key component of its board and growth story."
Dr. Adil Agarwal, CEO, Dr Agarwals Group of Eye Hospitals, added, "This investment will be used to support the business through its next phase of growth, including the acquisition of small eye hospitals and chains as well as greenfield expansion of our network with the aim to double our network in the next 3 years. We plan to expand aggressively in newer geographies such as Maharashtra, Punjab, Delhi, Uttar Pradesh, and central India, besides penetrating deeper into our existing markets. We will also be establishing more than 100 primary eye clinics in tier 2 and tier 3 towns in the next couple of years. Africa is another important geography for us. We have an existing network presence of 15 hospitals there. We will be deepening our presence in Kenya, Zambia, and Tanzania and look to add 10 centres across these countries."
Veda Corporate Advisors acted as the financial advisor to Dr Agarwals Health Care Ltd. on this transaction.

About Dr Agarwals Group
Dr Agarwals Group of Eye Hospitals started as a single facility in Chennai in the year 1957. The group is led by Chairman Prof. (Dr.) Amar Agarwal. He is a pioneer in the field of eyecare, known for several ground-breaking surgical innovations such as Glued IOL, PDEK and PhakoNit. Dr Agarwals Eye Hospitals now has a total network presence of 151 centres (140 hospitals and 11 eye clinics) spread across India and Africa. The Group's presence spans across 10 countries and over 14 states in India. Its facilities are staffed by a team of over 500 ophthalmologists and 3500 employees. They have treated over 15 million patients so far and offer not only quality eyecare but also academic and research programs in ophthalmology and related fields. The chain has been on a growth spree across the country, with more than 75 units added to its network in the past five years alone.
The group offers a complete gamut of eye care services such as Cataract, Laser correction, Vitreo-Retinal Surgery, Corneal transplantation, Glaucoma and Squint at its centres. In addition to this, super-speciality eye care services such as Pediatric ophthalmology, Ocular Oncology, Neuro-ophthalmology, Uvea and Oculoplasty are also offered at its tertiary hubs.
About TPG Growth
TPG Growth was launched in 2007 to meet the unique needs of earlier-stage companies, from traditional minority growth investing to growth buyouts and specialty capital. TPG's West Coast roots, value-added operating approach, global reach, and sector depth have given the firm a distinct advantage in growth investing and position the firm as a valued partner for entrepreneurs. The total AUM is US$14.7 Bn.
About Temasek
Temasek is a global investment company with a net portfolio value of US$287 Bn (S$382 Bn) as of 31 March 2023. Temasek's Purpose "So Every Generation Prospers" guides it to make a difference for today's and future generations. As an active investor, forward looking institution and trusted steward, Temasek is committed to deliver sustainable value over the long term. Temasek has overall corporate credit ratings of Aaa/AAA by rating agencies Moody's Investors Service and S&P Global Ratings respectively. Headquartered in Singapore, Temasek has 13 offices in 9 countries around the world: Beijing, Hanoi, Mumbai, Shanghai, Shenzhen, and Singapore in Asia; and London, Brussels, Paris, New York, San Francisco, Washington DC, and Mexico City outside Asia. 
Online Media:
• Deccan Herald   •  Et Now   •  Et Now   •  English Jargan  •  Deels Street Asia   •  English Jargan 
•  English Jargan  •  Valagan TV  •  Medical Buyer   •  Club Of Bozabique  •  Health World