Read more to learn about blepharitis & its types like seborrheic blepharitis, ulcerative blepharitis etc. Get a brief insight into its causes, symptoms, treatment & management. Visit now.
Know More About Blepharitis Treatment & Management
On Tuesday morning, a 32-year-old Meera walked into our hospital with teary eyes. We handed her a glass of water, initiated a brief conversation, calmed her down and ensured she was comfortable first. After striking a casual conversation, we helped her into the doctor's office and slowly learned that her eyelashes were fading away one day at a time.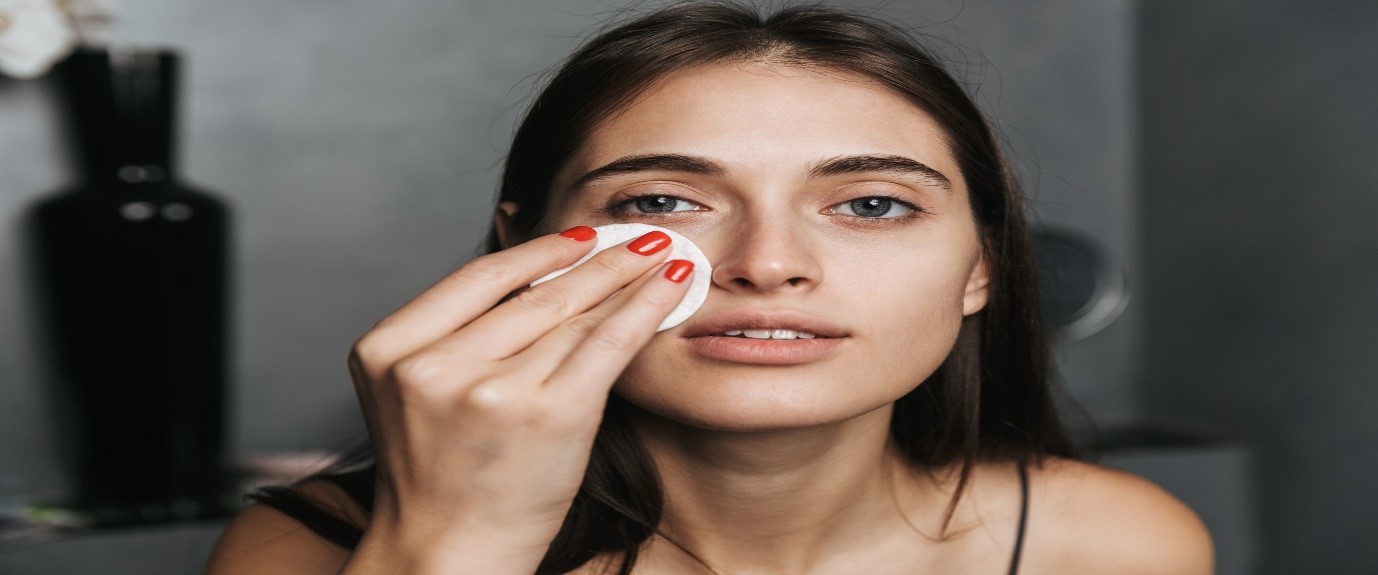 In addition, after hearing that she was also facing irregular pain in her eyes, our panel of doctors suspected that she might suffer from blepharitis. However, without carrying out a comprehensive check-up, we couldn't come to a formal diagnosis. Below we have listed some of the many systems of blepharitis:
Burning sensation,

Itching in eyes

Blurred vision

Watering of eyes

Loss of eyelashes

Redness in eyes
Meera had been facing most of these symptoms, and with her wedding coming up, she was also under a lot of mental pressure. We briefed her about the tests that were supposed to be done to diagnose her medical condition. 
With the help of our experienced doctors and best-in-class ophthalmological equipment, we performed certain tests to ensure her ailment was detected without compromising her comfort. Once the tests were completed, our doubts were halted, and Meera was formally diagnosed with blepharitis.
Blepharitis: Definition and Causes 
In simple terms, blepharitis causes inflammation of the eyelids and eyes may appear swollen or red, along with a burning sensation. In fact, flakes or oily crusts can be found under your eyelashes in some cases. So, what is the cause of blepharitis?
Dandruff

Excess bacteria 

Oil gland blockage on your eyelid

Skin allergies

Mites (skin insects)
After briefing Meera about her condition and the reasons which might have caused it, she realized that she had not been able to take care of her skin and hair due to the wedding preparations. This led to excessive dandruff, resulting in blepharitis.  Once the briefing was done, Meera wanted to know more about her condition and some home remedies she could use in the future.
An Insight into 3 Types of Blepharitis 
Blepharitis affects the eyelid skin and the base of lashes; it includes the traditional classification of seborrheic blepharitis.
This type of blepharitis affects the meibomian glands and is caused due to excessive oil secretion from the meibomian glands.
Ulcerative blepharitis is considered to be a chronic and rare condition. In this, matted hard crusts are stuck around the eyelashes; when removed, they may leave, leading to sores and bleeding areas. 
At Home Prevention of Blepharitis 
In order to address her previous query, these were the steps we guided Meera with for home blepharitis prevention. However, it is important to keep in mind that
Eyelids should be wiped every now and then with a clean cotton cloth. This will ensure optimal eye hygiene while stopping any existing bacteria from spreading. 
Invest in Quality Eye Makeup
The irritation might increase due to using low-quality eye makeup. To prevent that, make sure you purchase your makeup from prestigious brands known for their product quality.
Take a clean cotton cloth, and dip it in warm water. Squeeze out the excess water and place it on your eyelids. This will help with the oily crusts and oily debris dampening.
Get in Touch with Your Doctor
If these home remedies don't work, don't think twice before booking an appointment with your eye doctor. 
As Meera learned more about blepharitis treatment, she seemed less anxious because now she wasn't completely clueless about her condition. In addition, we ensured Meera knew that her condition would be completely cured before her marriage with the proper medical care. 
Medical ointments or eye drops may help lessen the irritation and infection. At times, oral antibiotics are prescribed for more persistent cases.
In some cases, prescribed steroid eye drops or creams might be added to the treatment for serious conditions. These steroids help reduce eyelid inflammation by a huge margin.
In cases of posterior blepharitis, reduced inflammation has been reported by adding immunomodulator drugs. These drugs block the body's natural immune response, reducing inflammation.
Treating the root causes that trigger blepharitis is crucial to ensure that it does not relapse. Since conditions like eye ailments or dandruff can lead to blepharitis, it is a good idea to use anti-dandruff shampoo and eye drops. 
Meera's treatment continued for a few days, after which she came for a regular check-up. She was ecstatic to find out that her condition was completely cured. In addition, she also followed all the home remedies and turned out to be a happy and brimming bride on her wedding day.
Receive the Best Eye care at Dr Agarwal's Eye Hospital 
We at Dr Agarwal have been standing at the forefront of innovation since 1957. With our professional and experienced team of doctors and surgeons, we provide the best solution to any and every eye-related ailment. 
We have successfully cured lakhs of eye ailments in the past 70+ years, encouraging our patients to leave a testimonial after the treatment for our future customers. With our top-notch equipment and reasonable prices, we are known for treating a variety of eye diseases like cataracts, diabetic retinopathy, squint, glaucoma, and more.
Explore our website for more information.
Source- https://en.wikipedia.org/wiki/Dandruff